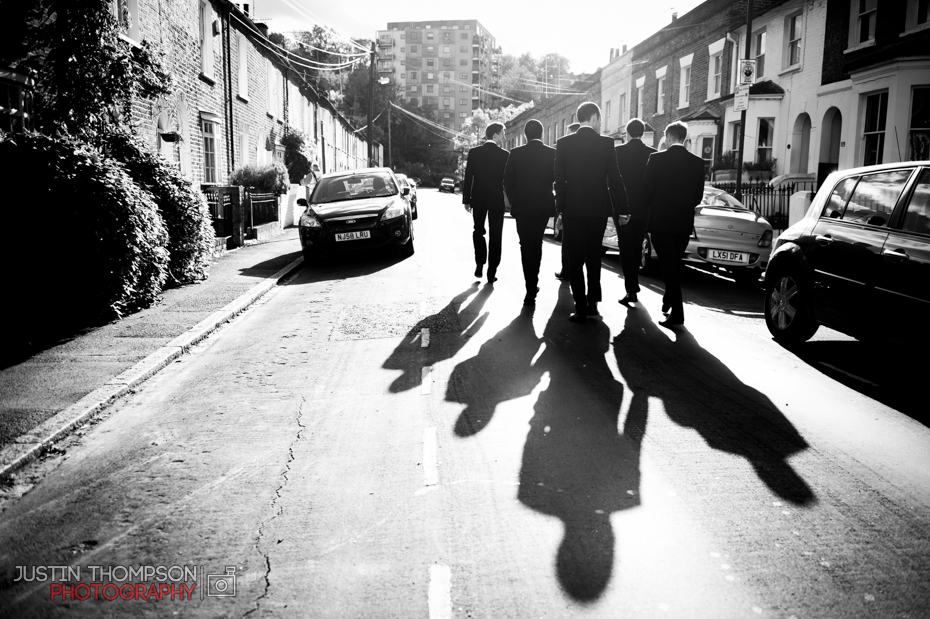 In late 2012 I set out to 'that there London town' to photograph the wedding of Helena and Simon – at a venue which was both stunning and historic in equal measure! The wedding was held at The Queen's House in Greenwich – Which some may remember from the horse dancing at the London Olympics (or equestrian events as I'm reliably informed it is officially known), and it was one of the more grand venues I've had the pleasure to take wedding photographs at.
My assistant for the day was Will Graham (you can see more of his work here: http://willgrahamphotography.co.uk/) – we've shot a lot of weddings together now and we make a great team, it's always good to have a friend beside you who knows what he's doing and knows how you work! As the day was at 2 venues; and the venues and family homes where the prep was taking place were close together, Will and I both shot together (we sometimes split apart if the venues are a long way from each other), so we really got to grips with some unusual angles through the day. I was particularly keen on emphasising the grandness and decadence so I went for a very fashion-inspired look at the day, and it worked really well.
The gents prep was good fun, we got some great light at that time of day and the lads were in good spirit and very much up for a bit of fun so we got some really expressive groomsmen prep shots in Greenwich. We then headed over to Helena's parents house to capture the bridal prep, where the champagne was flowing like, erm, well wine I guess – and the Bride and bridal party were in great spirits! The bride looked absolutely stunning and we got some fabulous 'getting ready' photos, and as they were at the family home where Helena grew up it made it all the more relaxed and special.
The ceremony was fantastic, with family members giving readings and  lots of smiles and laughter about – we then got some great photographs with all of the groups and some alone time for the Bride and Groom before moving to the evening venue opposite the Queen's House next to the Royal Maritime museum on the Thames.
The evening party was just as fabulous, and after some great, animated speeches (especially from the Bride's father who used a toy frog and a cricket helmet amongst other things as props!) – there was much merriment and dancing. Wedding photography is a pleasure with such great and welcoming guests, couple and such amazing surroundings – and both Will and I not only had a great day and evening shooting, but produced some of our best work to date.
Some photographs of the day below, hope you like them!
Justin
This entry was posted on Thursday, August 22nd, 2013 at 1:41 am
You can follow any responses to this entry through the RSS 2.0 feed.
Tags: bride and groom, derbyshire wedding photographer, fashion, greenwich, Justin Thompson, justin thompson photography, nikkor, nikon, off camera flash, queen's house, strobist, wedding photography, weddings
Posted in: Wedding Photography