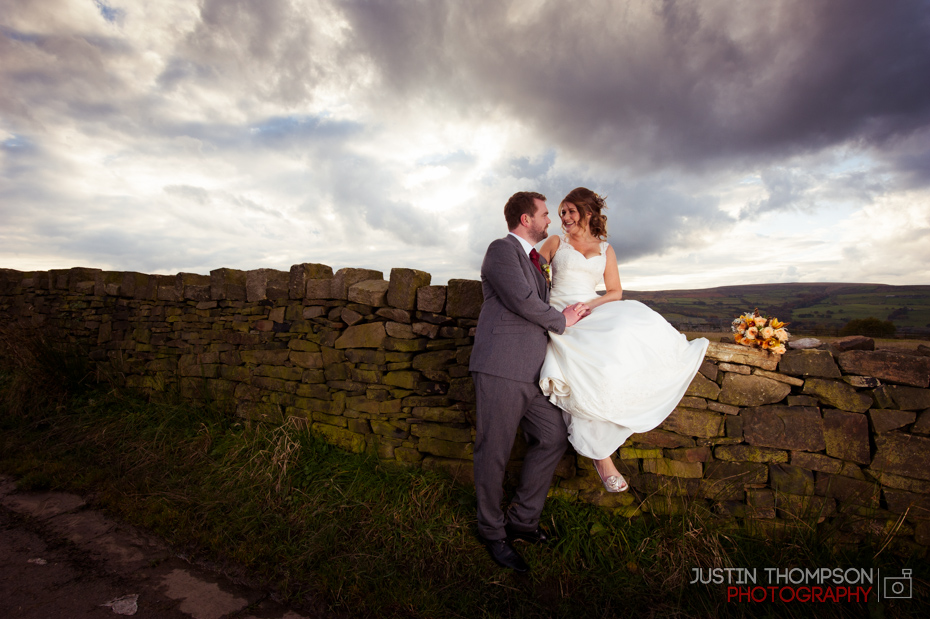 I have been busy transferring to a new website recently so I have not been able to update my blog as much as I'd like – I have a lot of weddings and other shoots to blog about so there will be lots of news from me shortly! I've had the pleasure of shooting lots of brilliant couples, one of which was Ruth and Neil at their wedding at the Fisherman's Retreat in the Twine Valley of Lancashire. There were lots of autumnal colours in the theme and colour scheme which gave the day and wonderfully warm and rustic feeling to it – and many of the place settings and button holes were harvest themed. It really set the photos off beautifully, and Ruth and Neil and the family and friends were so happy and relaxed it made the day run incredibly smoothly. I shot with Paul Mills who was my assistant for the day – a great photographer in his own right and we've shot weddings before so it was great to have someone who I work well with by my side – he got some fantastic shots through the day and is turning into a great wedding photographer!
From the first shots of the day at their respective family homes, to the venue at the stunning Fisherman's retreat (where whiskey and good food are revered) – the couple were so happy and relaxed which made for amazing wedding photographs. After the ceremony (shot over the backdrop of the Twine Valley), we headed off to get some shots alone of the bride and groom, and we even managed to capture a steam train leaving the platform in the local village, which was a great bit of luck on the timing front! The bride and groom got plenty of applause and well wishes from the locals, and we got some fantastic artistic shots around different parts of the area.
It's fantastic to shoot weddings with couples so dearly in love and whose families get on so well, and after a great set of speeches and some more merriment everyone descended inot the basement room for more fun and frivolity!
An amazing day with an amazing couple and great people – it's what wedding photography is all about 🙂
I've put some of the photographs from the day below!
Justin

This entry was posted on Thursday, August 22nd, 2013 at 12:51 am
You can follow any responses to this entry through the RSS 2.0 feed.
Tags: autumnal wedding, bride and groom, derbyshire wedding photographer, justin thompson photography, lancashire, nikkor, strobist, twine valley, wedding photography, weddings
Posted in: Wedding Photography